Absolute Black Granite
Kitchen Countertop Ideas  »  Granite Colors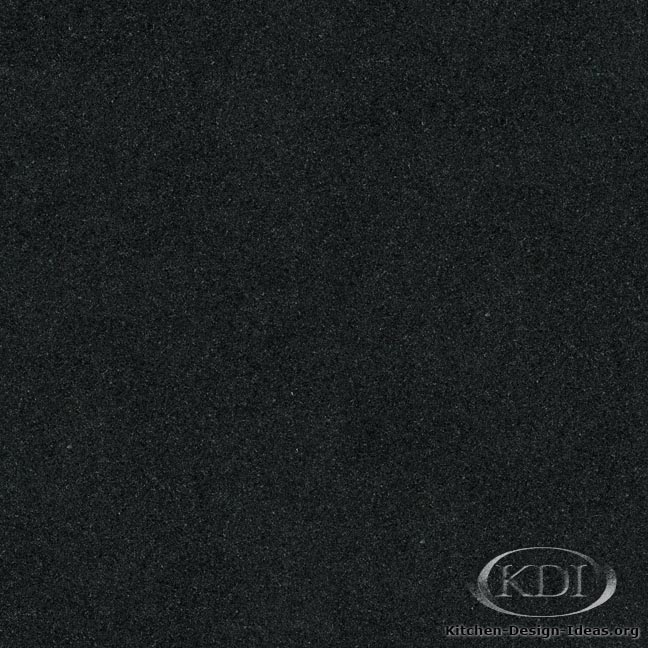 Absolute Black Granite
(click to enlarge)    (Full Screen)
---
Name: Absolute Black granite
Also Known As: Indian Premium Black, Jet Black, Premium Black, and Telephone Black
Stone Type: Granite
Suggested Use: Kitchen Countertops
Country of Origin: India
Color: Black
Pattern: Essentially a solid black with a very fine visible grain.
Designer Comments: If you're looking for a perfectly black granite countertop, this is your top choice. In fact, many homeowners are surprised when I tell them that this material is natural. With very little variation in the stone, it looks quite similar to man-made quartz, but it is indeed natural. This color is often used in classic black-and-white kitchens, where the cabinets are white and the countertops are Absolute Black. The material looks terrific in Cherry kitchens as well.
Caveat: Color and photo accuracy is not guaranteed. As granite is a natural product, you will never find material that looks exactly like this photo. Please be sure to select your slabs in person when purchasing granite for your kitchen remodel.
---
You Might Also Like: