Amarillo Gold Granite
Kitchen Countertop Ideas  »  Granite Colors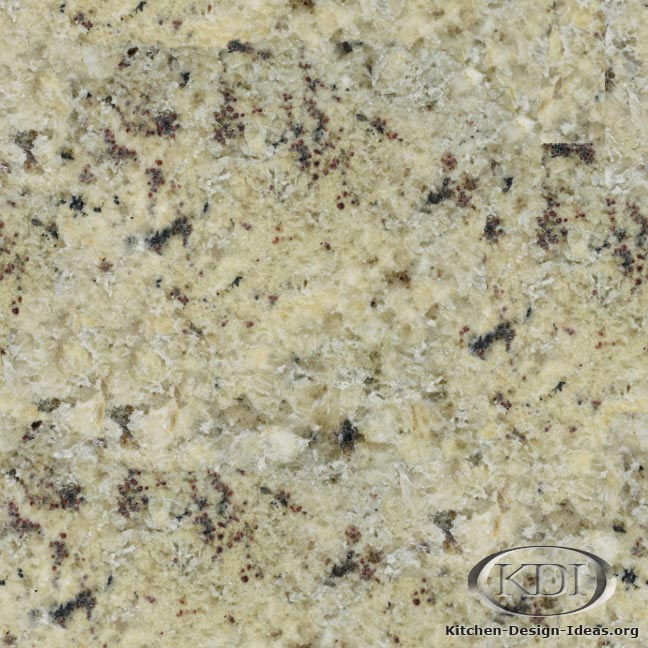 Amarillo Gold Granite
(click to enlarge)    (Full Screen)
---
Name: Amarillo Gold granite
Also Known As: Amarello Gold
Stone Type: Granite
Suggested Use: Kitchen Countertops
Country of Origin: Brazil
Colors: Yellow, Beige, Gold, and White, with occasional Burgundy spots
Pattern: This material has variegated chunks, or blocks, formed inside larger veins.
Designer Comments: The word amarillo means yellow in Spanish. Light beige and golden-yellow tones infuse the naturally white minerals in this fascinating product of nature. Small spots of burgundy garnet crystals pepper the surface like little jewels embedded in a light yellow tapestry. Combining this granite with dark brown or reddish stained cabinets could make a great foundation for an elegant kitchen color scheme.
Caveat: Granite is completely natural, and so it may be difficult to locate material that looks quite like this picture. It could be vastly different! Photo accuracy is not guaranteed. To avoid surprises, it's important to choose your particular slabs by hand at the granite yard prior to installation.
---
Other Granites You May Enjoy: