A Modern Luxury Kitchen
with an Island Table
Deluxe Design: This modern luxury kitchen has glossy two-tone cabinets in beige and black, a wood table island with aluminum inlays, and a suspended stainless-steel island hood.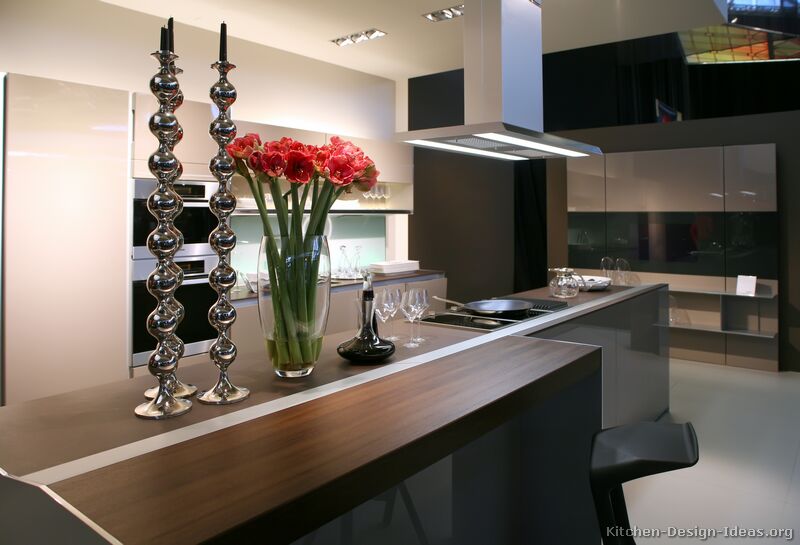 [+] More Modern Luxury Kitchens
Practical Luxury: The upper cabinets have an open shelf for storing wine glasses and every-day dishes, while a dual-fuel gas and electric cooktop sits conveniently on the island under the slimline hood. Adding to the sleek look, cabinets without handles are accessed via finger pull grooves along the ends of the doors.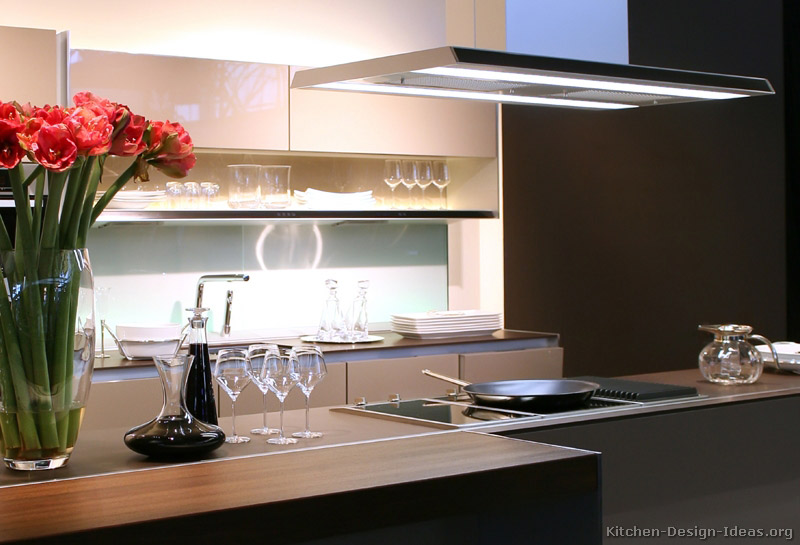 Modern Decor: A large flower vase and oversized bulbous silver candle holders sit on the island table, accompanied by unique, black angular bar stools. Triple recessed downlights provide overhead lighting, while the hood itself provides task lighting for the cooktop area. Over-cabinet and under-cabinet lighting on the back wall create a glowing ambiance in this luxurious kitchen.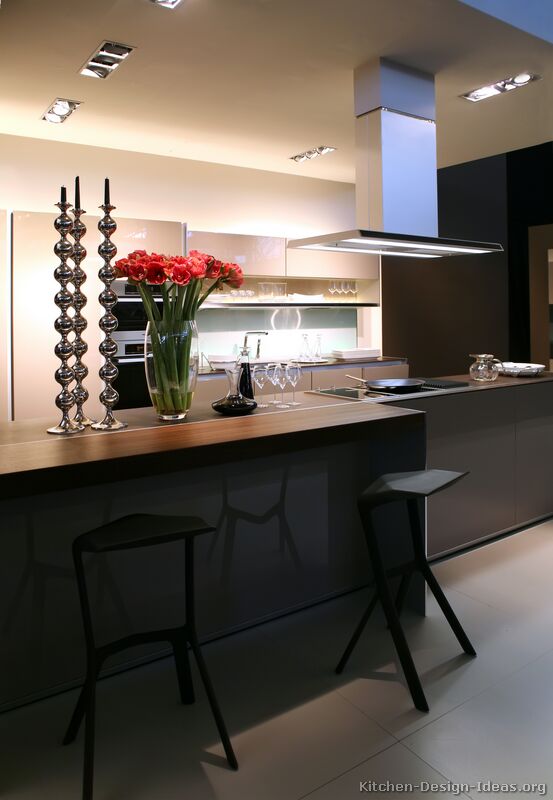 Similar Pictures: This kitchen is #8 in the Modern Two-Tone Kitchens gallery. You may also like the collection of photos in our Modern Kitchens article.
Daily Kitchens: To receive Kitchen of the Day updates, visit Kitchen Ideas on Facebook and click "Like" to connect with us.
Additional Updates: You should follow Kitchen Ideas on Twitter to get all the latest news and happenings with this site.
"Modern Monday" Kitchen of the Day: Published July 9, 2012