A Modern Blue Kitchen
with Glossy Cabinets
Blue Shine: This glossy and luxurious modern blue kitchen features an variety of materials that sparkle and shine, including glass, aluminum, stainless steel, chrome, porcelain, and acrylic.
Deep Reflections: A number of surfaces add luster to the kitchen, especially the European-style blue plastic cabinets, the glossy black porcelain floor tiles, and the mosaic tile backsplash.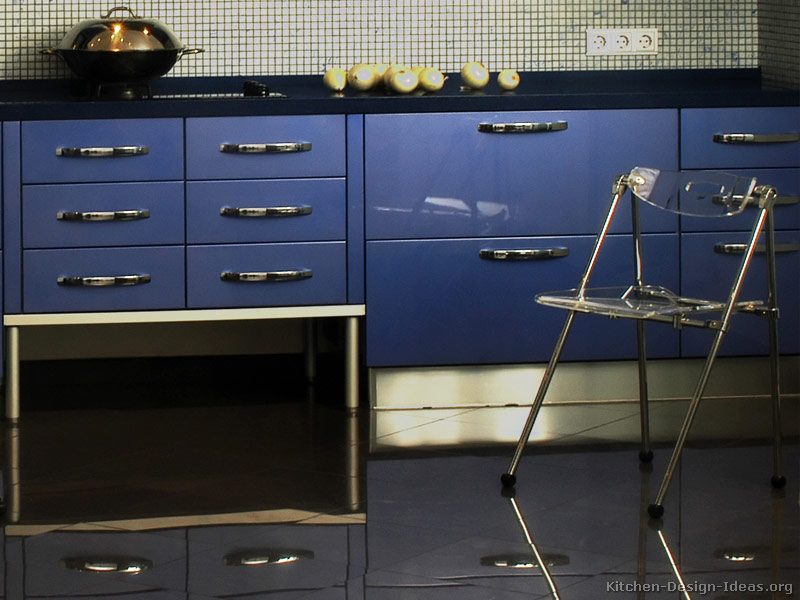 Gleaming Objects: Various metallic elements include the extra-large chrome cabinet handles, stainless steel chimney hood, stainless steel toe kicks, and decorative metal cabinet legs. Clear surfaces are heavily employed as well, including the vertical-lift glass cabinet doors, the glass canopy hood, and the plexiglass kitchen table and chairs.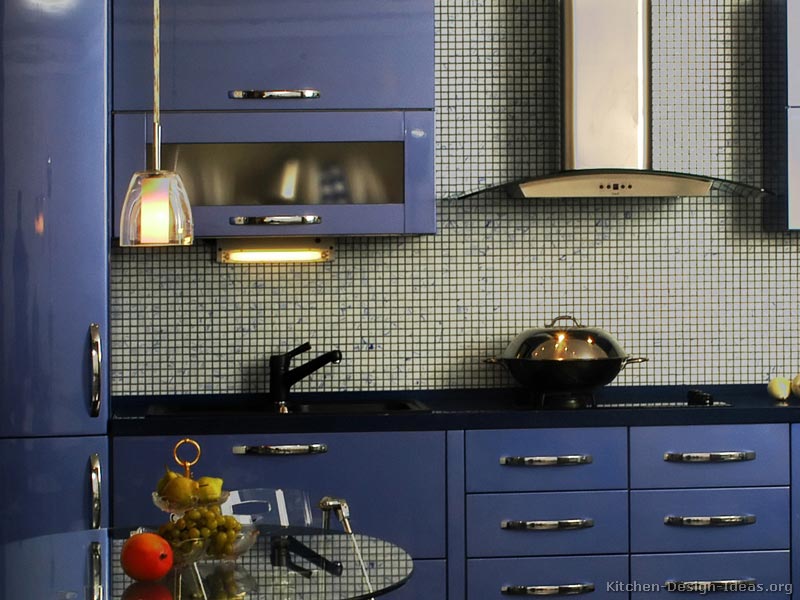 Similar Pictures: This kitchen is #3 in the Modern Blue Kitchens gallery. If you like this style, regardless of color, you'll also enjoy the collection of photos on the Modern Kitchens page.
Updates: To get Kitchen of the Day updates, visit Kitchen Ideas on Facebook and click "Like" to connect with us.
More Updates: You should also follow Kitchen Ideas on Twitter to get all the latest happenings on our site.
"Kitchen of the Week" - Published July 8, 2012