"Sunday Best" Kitchen of the Week
Published June 10, 2012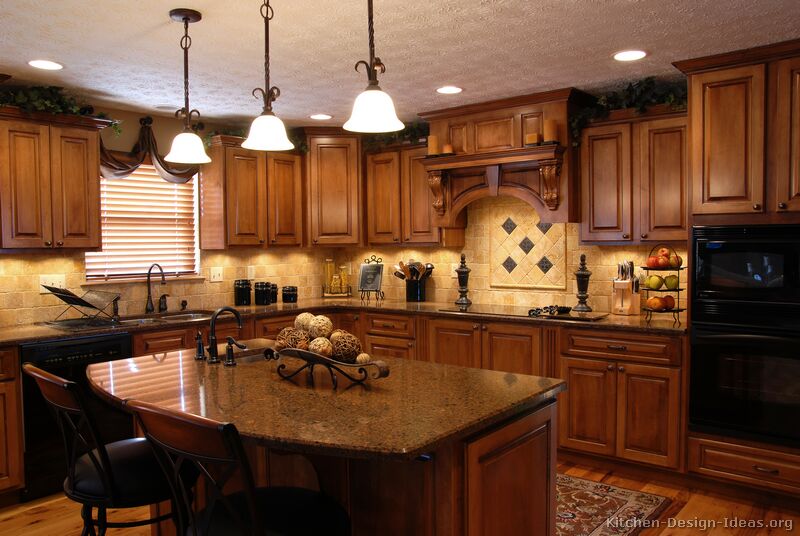 Tuscan Dream: Enjoy the rustic beauty of Tuscany with warm maple cabinets, travertine backsplash tiles, hardwood flooring, and elegant decor.
More Pictures: Click here to see more photos and details. This kitchen is also featured on the Tuscan Kitchens page, here.
Updates: To follow Kitchen of the Day updates, visit our Facebook page (here) and click "Like" to connect with us.
You should follow us on Twitter here.