"Thematic Thursday" Kitchen of the Day
Published June 14, 2012 (Flag Day in the USA)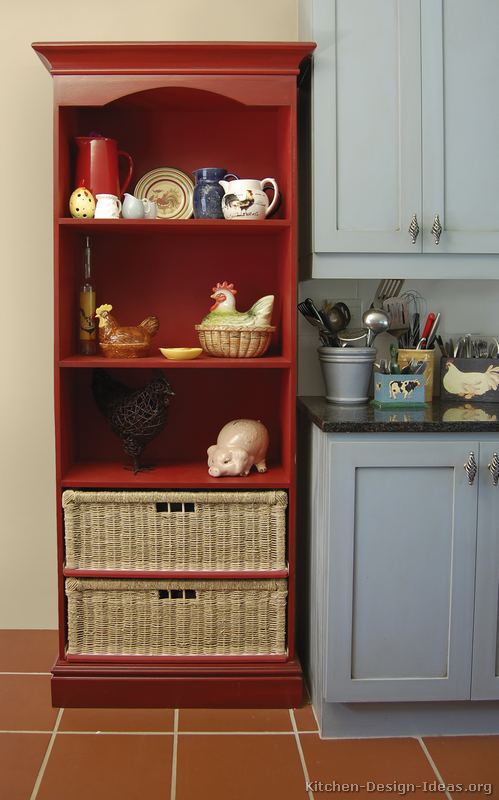 American Dream: Today we're celebrating the simple themes of an American country kitchen: Roosters, farm animals, open shelves, and of course, some red and blue painted cabinets. Happy Flag Day to the USA.
Red, White, & Blue: This photo is #6 in the traditional blue kitchens gallery. To celebrate Flag Day, remember the red and white kitchens as well. See similar themes featured in Early American and Country styles.
Updates: To get Kitchen of the Day updates, visit our Facebook page (here) and click "Like" to connect with us. You should follow us on Twitter here.