"Traditional Tuesday" Kitchen of the Day
Published June 12, 2012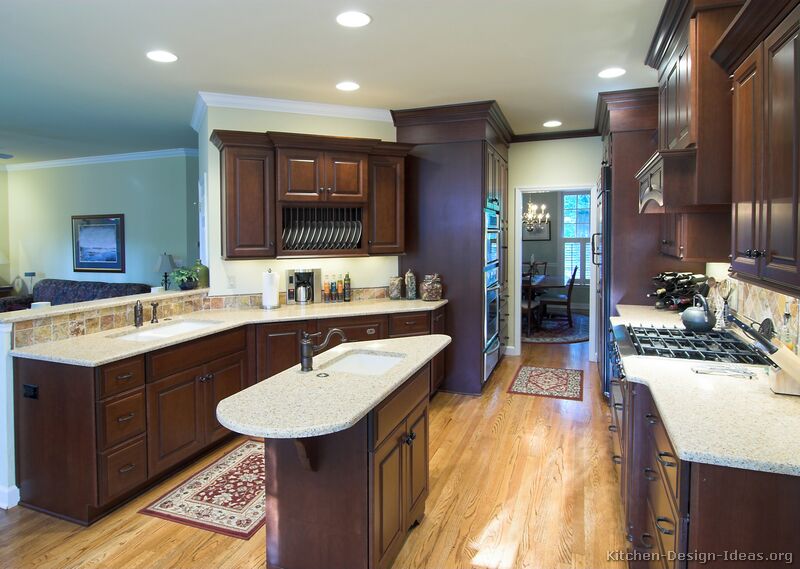 Angled Lines: This traditional kitchen features beautiful dark cherry cabinets, oil-rubbed bronze hardware, a plate rack display, and a small working island that follows the angled lines in the room.
More Pictures: Click here for more photos of this beautiful kitchen. Another photo of this kitchen is listed (#3) on the Dark Cherry Kitchens page.
Updates: To get Kitchen of the Day updates, visit our Facebook page (here) and click "Like" to connect with us.
Twitter: You should follow us on Twitter here.