"Modern Monday" Kitchen of the Day
Published June 11, 2012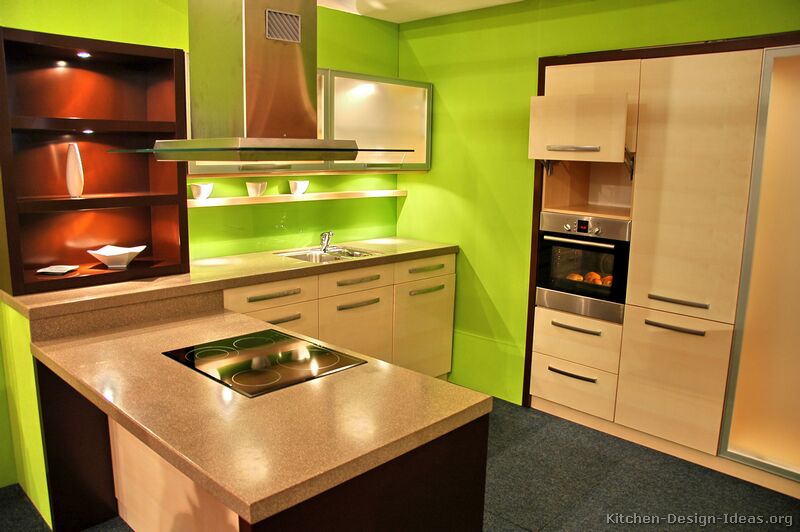 Lime Pop: Light wood cabinets, brilliant accent lighting, and sleek appliances come together with lime green walls to make this modern kitchen pop. Dark cherry open shelves with built-in lights add color contrast.
Sources: This kitchen is listed (#37) on the Modern Light Wood Kitchens page, and is also featured on the European Kitchens page, here (#8).
Updates: To get Kitchen of the Day updates, visit our Facebook page (here) and click "Like" to connect with us.
You should follow us on Twitter here.