Classy European Kitchen Cabinets
with Luxury Appliances
---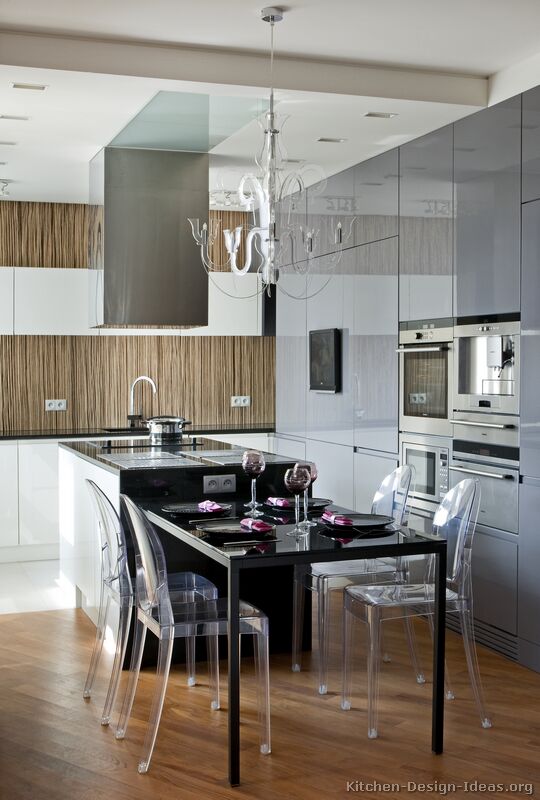 Sleek and Unique: Luxury abounds in this stylish modern home with its contemporary European kitchen cabinets, deluxe appliances, island table, and clear plexiglass chairs.
---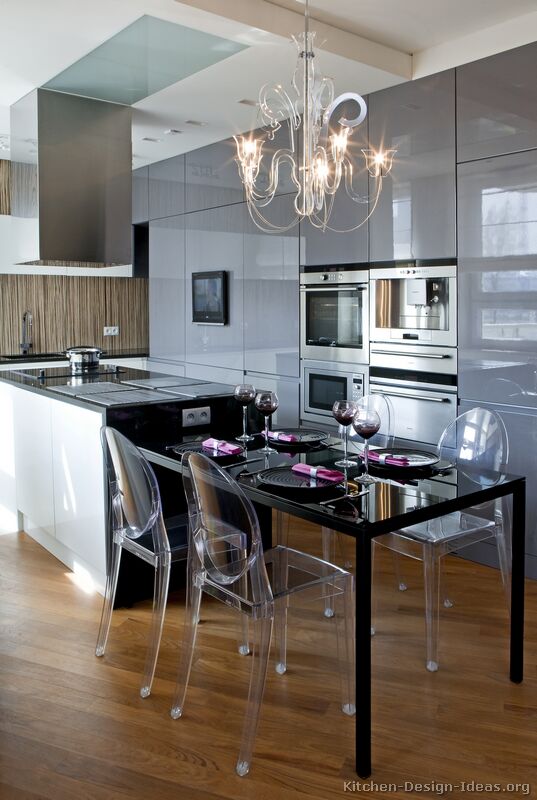 Contemporary Colors: The mostly monochromatic color scheme in this kitchen is offset by angled wood floors and wood paneling along the back wall. Jet black countertops continue down to the floor on the white island, and connect with the black island table as well. A unique plexiglass chandelier coordinates with the clear kitchen chairs, undoubtedly a conversation starter in this home.
---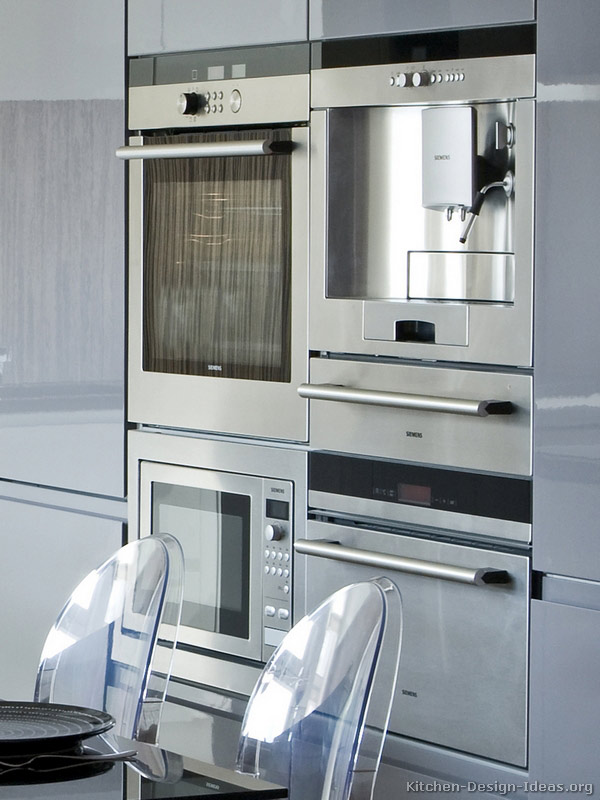 Appliance Amenities: In addition to the sleek built-in oven and microwave, this deluxe kitchen also includes a built-in coffee maker, warming drawer, and steam oven.
---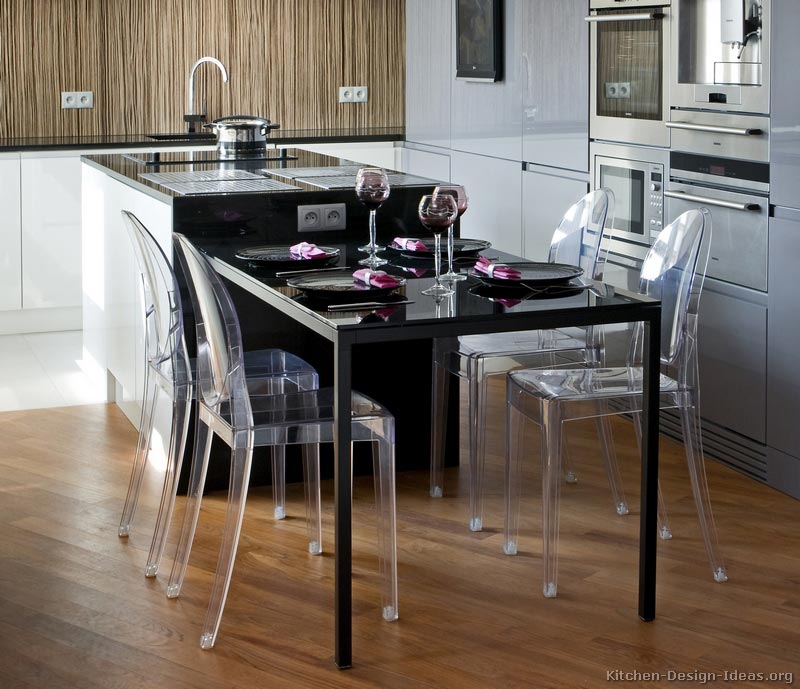 Multi-Purpose Island: Used for cooking, food prep, and dining, this long kitchen island spans across a white tile floor in the cooking area and an oak wood floor in the eating area. The bi-level island steps down so that standard dining chairs can be used on the table.
---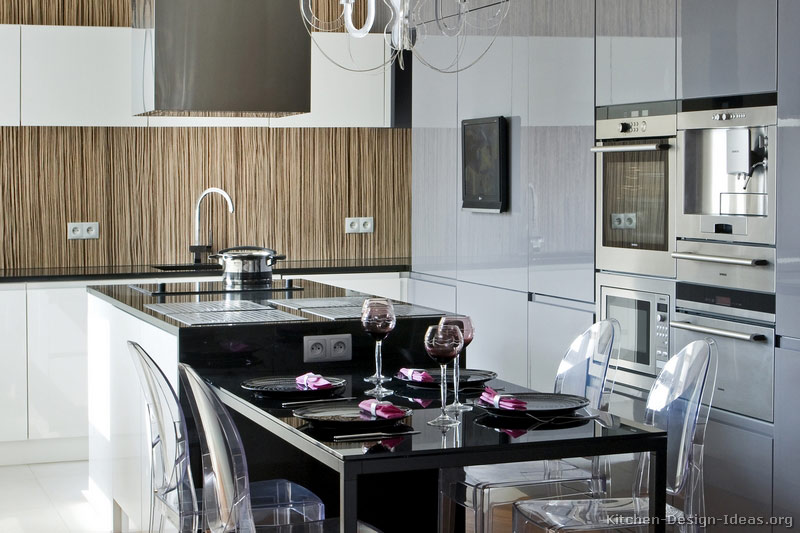 Dramatic Design: The interplay of materials, including stainless steel, wood, black quartz, gray and white cabinets, and clear glass all combine to add interest and drama to this high-class kitchen. Vertical-grain Zebrawood forms the backsplash behind the main sink (shown in the background). A flat-screen TV mounted on the wall of gray cabinets provides entertainment for the chef and guests. A rectangular range hood sits squarely above the island cooktop, its shape continuing the rectangular theme of the kitchen as a whole.
---
Source: This kitchen is located on page 2 of the modern Two-Tone Kitchens gallery (Kitchen #49).
Similar Styles: If you like monochromatic color schemes, you may also enjoy the gallery of Gray Kitchen Cabinets. For more information about Euro-style design, visit the article and photo collection on European Kitchen Cabinets.
---
Daily Updates: To get Kitchen of the Day posts, visit Kitchen Ideas on Facebook and click "Like" to connect with us.
Stay Informed: You should follow Kitchen Ideas on Twitter to see all the latest news and happenings with this site. We encourage you to subscribe to our free Kitchen Ideas newsletter as well.
"Modern Monday" Kitchen of the Day: Published July 16, 2012