Designer Kitchens LA
Portfolio Pictures of Kitchen Remodels
From classic to contemporary, Designer Kitchens LA has been designing and building many beautiful kitchens in Southern California since 2002. Here is a sampling of their recent kitchen projects. Enjoy the photos!
More Pictures: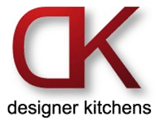 10917 W. Pico Blvd
West Los Angeles, CA 90064
Phone: 310-474-5120
Facebook.com/DesignerKitchensLA
Type of Business: Design Build Firm
Company Profile: Designer Kitchens LA was established in 2002 to bring California homeowners the latest styles and features of cabinets produced by their partners in Italy and around the world.
The company has a fine reputation for bringing modern styling and innovative features to your kitchen, while providing the highest degree in the quality of construction, finishes, accessories, and hardware. Their work is professional and comprehensive, all the way from the initial design to the full implementation.
Recent Awards:
Designer Jorge A. Martinez took one of the top three prizes in a spectacular contest that had several hundred entries in Caesarstone's '09 Dream Design Contest.
Recent Testimonials:
J. Lowe: We absolutely love our new kitchen, it has transformed my home and I couldn't be happier with the work that Designer Kitchens LA has done. I did a lot of research before settling on Simon and his team. His designer Jorge completely 'got' my vision, Simon kept within the budget, and his construction team was very respectful of our home... I would definitely use them again for any future projects.
S. de Bois: I can't even begin to express how much I love this company! The workmanship is perfect. They check every tiny detail to make sure that it's a first class job... I was shown the plans of exactly how it would look. It was exactly as they said and done in exactly the time they said it would be. Jorge came up with a fantastic design with ideas that I would have never even thought of... All I can say is, it doesn't get better than this...
If you're looking for a high-end kitchen remodeling company in West LA, be sure to give these folks a good look.
Return to the Kitchen Directory