Brazilian Gold Granite
Kitchen Countertop Ideas » Granite Colors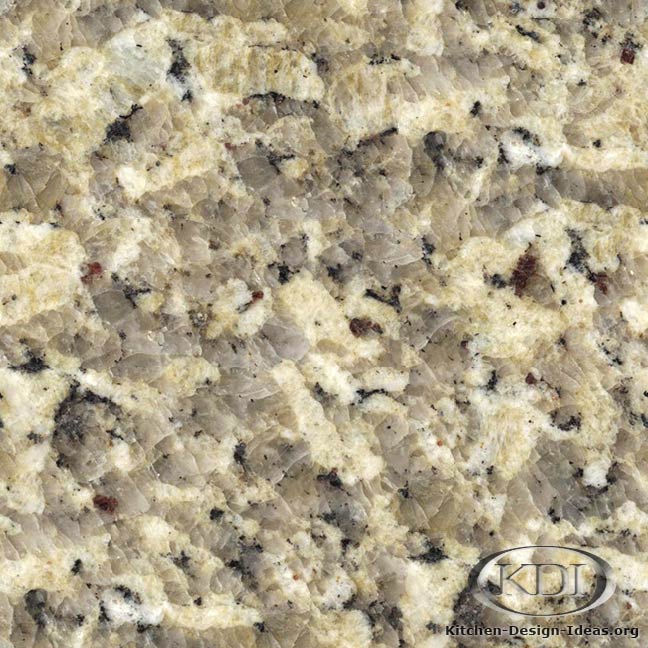 Brazilian Gold Granite
(click to enlarge) (Full Screen)
---
Name: Brazilian Gold granite
Also Known As: Amarelo Ouro, Giallo Imperial, Ouro Brazil, Amarelo Ouro Brasil, Ouro Brasil
Stone Type: Granite
Suggested Use: Kitchen Countertops
Country of Origin: Brazil
Colors: Gold, Beige, White, Gray, Red, and Black.
Pattern: Randomly Spotted
Designer Comments: Brazilian Gold granite is glowing with warmth and character. A beautiful stone featuring translucent gray quartz, red garnet spots, and black streaks on a light beige background, it is an excellent choice that fits with a variety of color schemes. Consider pairing this granite with white, antique, Walnut, or Cherry cabinets to create a vibrant and beautiful kitchen.
Caveat: Photo accuracy and color correctness are not guaranteed. With the natural variation in all granites, you can never expect to find material that looks exactly like this photo. Every piece is often quite different. For this reason, you should make a point to pick out your granite slabs in person before buying countertops for your kitchen.
---
You May Also Enjoy: