Blacklines of Design
Architecture Magazine
Blacklines of Design is a new publication focused on modern architecture and interiors from a diverse spectrum of building professionals. Based in Brooklyn, New York, the magazine showcases the work of emerging architects and designers. The kitchens shown below have been featured in recent issues of the publication.
More Pictures
---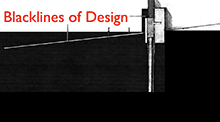 1471 E 104th St, Brooklyn, NY, 11236
Type of Business: Quarterly Architecture Magazine, Online
Company Back Story  Blacklines of Design is the brain child of designer Kathleen Ettinne, an immigrant from Trinidad and Tobago and whose father was a building contractor and a major influence in her career. Having studied at the Pratt Institute School of Design, Ettinne went on to work for several well-known architectural and regularly undertook philanthropic initiatives to engage teen youth in the medium of architecture.
The quarterly publication serves as a resource for those interested in learning about the variety of styles and designs that can broaden the foundations of modern architecture.
Click here to return to the Kitchen Directory